BlazeMeter's Integration with New Relic
Now, through BlazeMeter's integration with New Relic, developers can easily monitor their application performance level while load testing it. Developers can evaluate the end-user experience and the application system KPIs using a single dashboard.
Get the recap of BlazeMeter's webinar "Find and Fix Performance Bottlenecks with New Relic and BlazeMeter" originally held on Wednesday, February 13, 2013 at 10am PST/1pm EST.
To set up the BlazeMeter New Relic integration:

-Copy and paste your New Relic data sharing API Key into the New Relic section in BlazeMeter.
-The New Relic data sharing API key can be found in your New Relic account, Under Account Settings -> Integrations -> Data Sharing -> API Access
-The New Relic section within the BlazeMeter dashboard can be found under the 'add test'or 'edit test' pages, under the section 'New Relic'.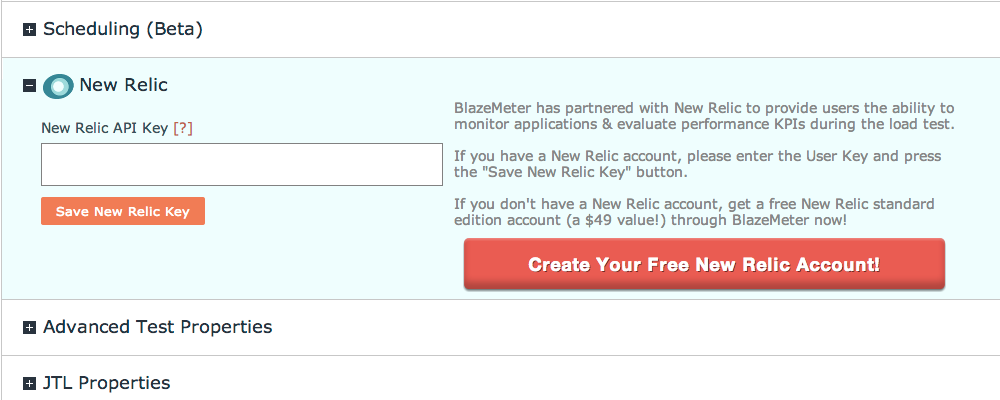 If you do not have a New Relic account set up, no problem! BlazeMeter will provide you with a FREE New Relic standard edition subscription (a $49 value). Simply press on the 'Get your free New Relic account!" button to get started.
Once your New Relic integration is set up you will need to:
-Select the application and key performance indicators you want to have monitored from your account: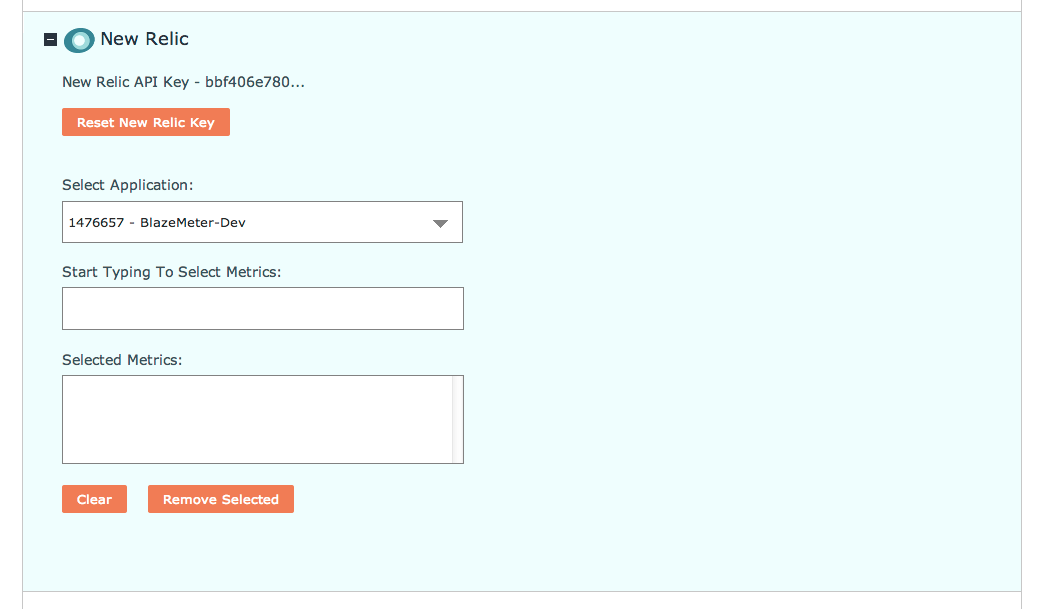 -Select the application from the application drop down box.
-Once the application is selected, start typing the key performance indicators by name and the interface will auto complete your choice.

That's it. Now your application monitoring data will appear in the BlazeMeter dashboard as soon as you run your load test.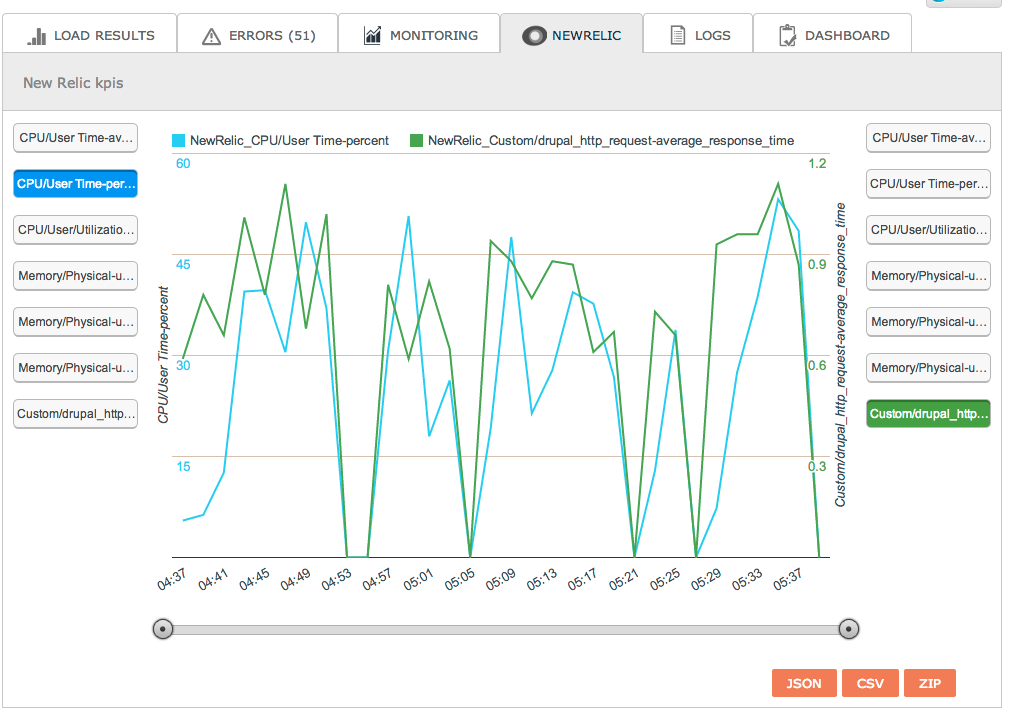 Not only are you able to view your application monitoring data alongside your user-experience and performance data, but this data is accessible for you even AFTER the test has ended.
With BlazeMeter, you can always access past tests data, compare between past results or even compare past results to real time results.

With BlazeMeter, you can simulate and generate any kind of traffic according any kind of scenario.

With the New Relic Integration, you can now diagnose performance related problem, apply a fix and start the cycle all over again.