BlazeMeter Delayed Load Start
BlazeMeter allows you to start a test without automatically starting the actual load.
If you need immediate control over when to start a test with the maximum load, or to control when additional load will take render (e.g. in a Master/Slave scenario), this is the feature for you.
How to Set the Delayed Start:
1. Open your test page and press edit.
2. Under "Advanced Test Properties" section, check the "Delayed Start" checkbox and press 'Save'.

That's all there is to it. Now, when the test starts, the engines will launch, without actual load.
How to Start the Load:
1. Confirm that the test is up and running.
2. Press the View button at the top left of the bar.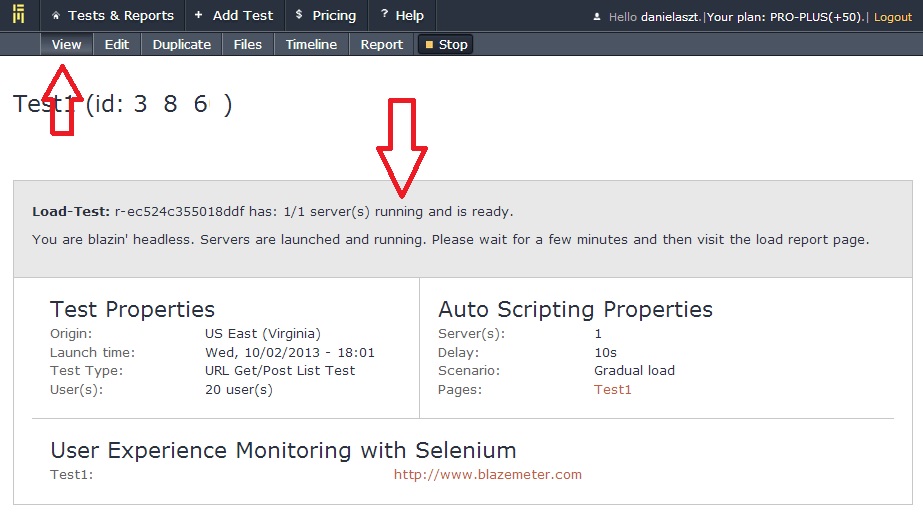 3. Check the Forced Start check box to start the load.