BlazeMeter Plugin for New Relic
Getting started with BlazeMeter's plugin for New Relic is a snap.
View the video tutorial -> BlazeMeter Integration with New Relic.

If you don't already have an account, sign up for a free BlazeMeter account and start running your own performance and load tests in minutes (Don't worry, we'll wait).
Once you've signed up, here's how to configure your BlazeMeter account to work with the New Relic plugin in two easy steps.
Step 1
Login to New Relic and copy your New Relic Data Sharing API key from your New Relic account.
Your New Relic data sharing API key can be found in your New Relic account under:
Account Settings -> Integrations -> Data Sharing -> API Access

Please Note: This is not the New Relic license key mentioned on the plugin page.
Step 2
Copy and paste your New Relic data sharing API Key into the New Relic section in BlazeMeter and press the [Save New Relic Key] button.
The New Relic section within BlazeMeter can be found under the 'add test' or 'edit test' pages, under the section 'New Relic'.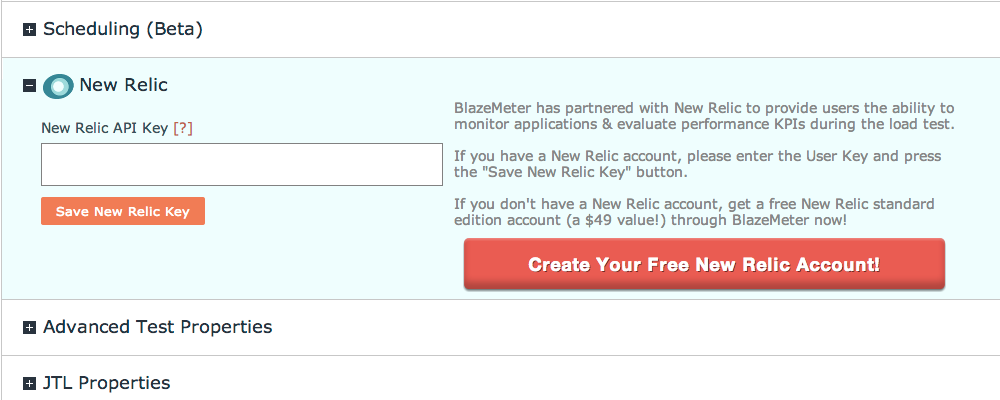 That's all folks!